You probably know him as the guy on various social media ads who wears glasses and shares advice about how to make money, achieve wealth, health, love and happiness to his massive subscribers as he shows off his grand and lavish lifestyle.
Tai Lopez has earned himself a big name as an entrepreneur, investor, mentor, and resource speaker. But his popularity along with his rants and showing off habits has also sometimes drawn ire from a lot of people.
So, if you are asking is Tai Lopez Scam or are his courses really any good, then guess what, you are certainly not alone.
Who is Tai Lopez?
Before Tai Lopez catapulted into success as an Internet sensation and social media influencer, he also has a 'from rags to riches story'. He is from Clayton, North California. Having lived in a mobile home, young Tai has learned how complicated life is. Inspired by his grandfather, he began to develop the habit of reading which led to his quest for finding the balance of wealth, health, happiness and love.
From being a broke man sleeping on his mom's couch he talked to successful and multi-million investors to mentor and train him. Tai figured the importance of good mentorship for the foundation of success. He ventured into a salsa nightclub business before investing in the online dating industry called Elite Global Dating.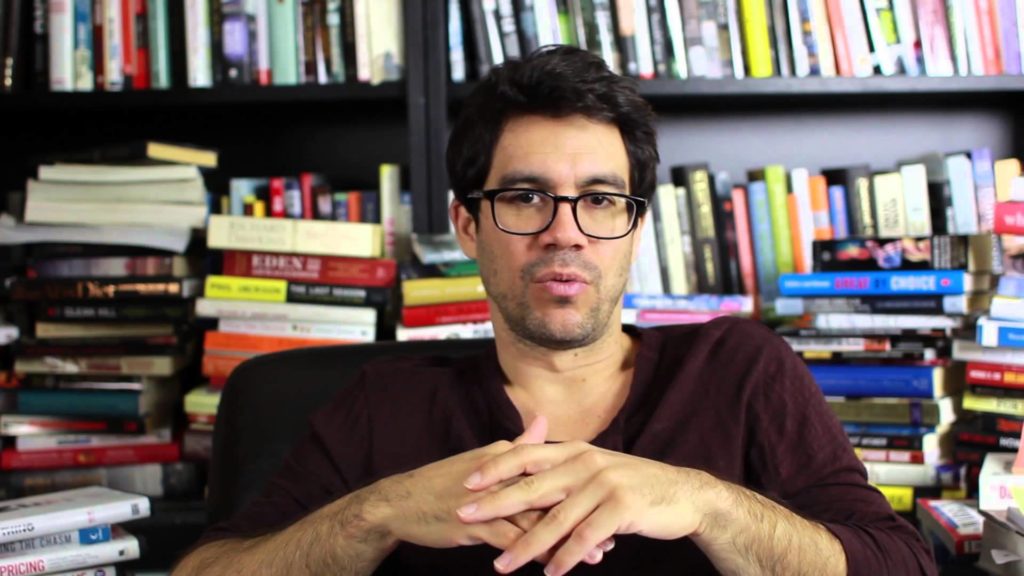 Today, Tai Lopez is considered one of the most influential online personality development guru, author and entrepreneur. He is also the owner of Mentor Box, one of the largest book shipping clubs in the world. He lives by his motto, "Everybody wants the good life. But not everybody gets the good life."
Tai's Programs
Are Tai's programs legit? Well, that depends on what you get out of it.
You can clearly read his disclaimer from his site:
Earnings and income representations made by Tai Lopez, tailopez.com, 67 Steps, 67 Steps upsells, Traveling CEO, Real Estate Investing, Social Media Marketing Agency, and their advertisers/sponsors (collectively, "Tai Lopez Programs") are aspirational statements only of your earnings potential. The success of Tai Lopez, testimonials and other examples used are exceptional, non-typical results and are not intended to be and are not a guarantee that you or others will achieve the same results. Individual results will always vary and yours will depend entirely on your individual capacity, work ethic, business skills and experience, level of motivation, diligence in applying the Tai Lopez Programs, the economy, the normal and unforeseen risks of doing business, and other factors.
So, he is basically saying he is providing you with guidance and your earnings will vary. You get in what you put in, just like anything else in life.
We are here to discuss his programs in greater detail:
The 67 Steps Review
For Tai Lopez, the more you learn the more you earn. He spent time reading thousands of books and learn as many things possible from different mentors. He compiled all the lessons he learned from his mentors in "The 67 Steps". The 67 Steps comes with teachings from famous names including Bill Gates, Gandhi, Charlie Munger and Peter Drucker along with Tai's own mentors.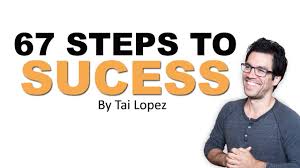 Overall, if you actually take the time to dig in and absorb the lessons from the video series you'll find you'll be able to get interesting and valuable insights. In order to reap the rewards though, you need to go beyond just learning and take the necessary actions to achieve your goals. If you want to learn more about this program, just click here.
About Tai's Mini MBA Program: Knowledge Society
Tai Lopez also has another mentoring program, Tai's Knowledge Society offers unlimited access to entrepreneurial and career development courses for only $9.99 Per Month. That's quite a lot of money to think of but you can actually reach out to them to haggle prices.

The program includes a library of videos and live weekly Q&A calls. The videos are fairly informative and lively but what's quite disappointing with the MBA program is its luck of clear structure and sometimes it just merely touches on general topics.
From my view, the MBA program could have at least done an excellent job had it been structured carefully and able to provide tangible knowledge and learning. However, it can be a good start for anyone with a quest for learning and with extra money to burn.
Tai Lopez's Social Media Marketing Agency (SMMA) Course Review
As we move on to answer the question is Tai Lopez Scam, let's talk about Tai Lopez's Social Media Marketing Agency (SMMA) Course Review.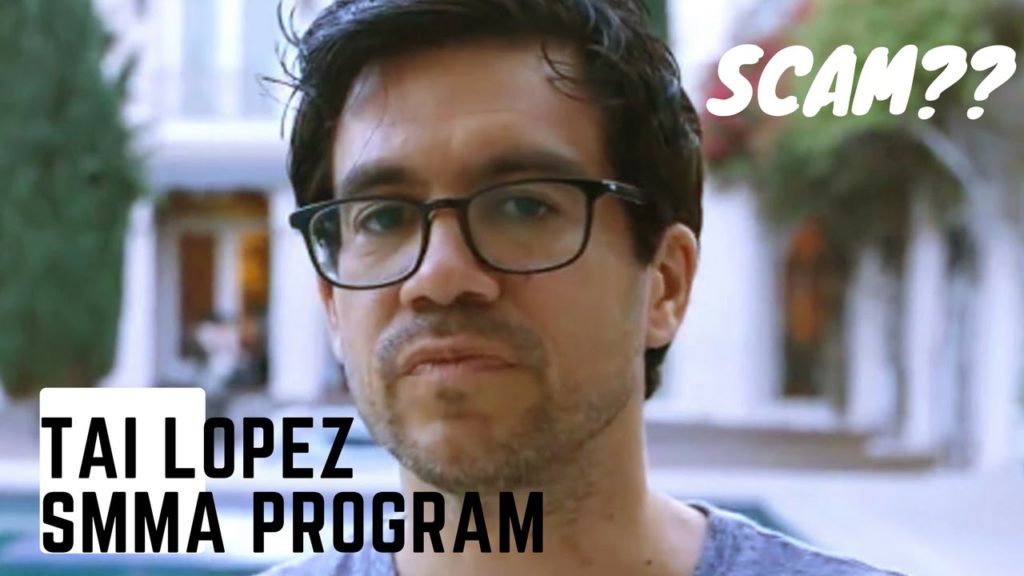 It's a relatively new course released by Tai Lopez but has gained fair amount of attention. Probably because a lot of people have the desire to travel the world while making millions of money. Who wouldn't like that, really?
In this course review, you will gain insights on how to start your own social media agency and enjoy jetting off for travels while earning online. This is quite a lofty promise and you would instantly associate it with one of those get-rich quick scams. I'm quite unconvinced with this new course review at this point, although it's quite too early to draw conclusions. Perhaps we can give this program more time and we'll see if it really has results to offer.
Click here to learn more about the SNMA Course.
Final Thoughts
What struck me most about Tai Lopez is his passion for knowledge and learning. His business models and strategy may be a bit flawed with lack of structure and contradicting themes (as evident of him showing of luxurious living as opposed to his principles and teachings of a simple living).
Having said that though, if you really dive in and understand what the man is saying, you'll find that there's a fair amount of things you can learn from Tai Lopez.